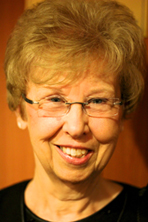 Phyllis Stewart's diversified background includes 39 years as a classroom teacher, Department Chair, Career and Technical Education Coordinator, Tech Prep Coordinator, author, and business owner.
As a national professional development provider, Phyllis provides assistance and expertise to teachers, administrators, state and district-level policymakers, and community leaders on the effective strategies and methodology needed to engage youth, parents, and community partners as they work together to improve education and student success.
Phyllis uses her combined careers, both as a successful educator and business owner, to provide informative, realistic insights into the importance of education as it relates to the future. Phyllis is a knowledgeable, content-rich presenter who easily relates to students, their parents, educators, and interested community partners as they develop the necessary skills and knowledge to prepare for the future.
Her many experiences include National Conference Presenter, National Professional Development Provider for school systems across the country, advisor and presenter for multiple student organizations, classroom guest speaker, career exploration event participant, national and regional conference coordinator, and volunteer mentoring and tutoring (K-16).
Stewart received her BS and MS from Indiana State University. Her awards include Indiana's Outstanding Vocational Teacher of the Year, and Indiana's Family and Consumer Sciences Teacher of the Year. The American Association of Family and Consumer Sciences and Glencoe Publishing recognized Phyllis as one of the Top Ten National Family and Consumers Sciences Teachers of the Year. Also recognized by Who's Who of American Women and The World Who's Who of Women.